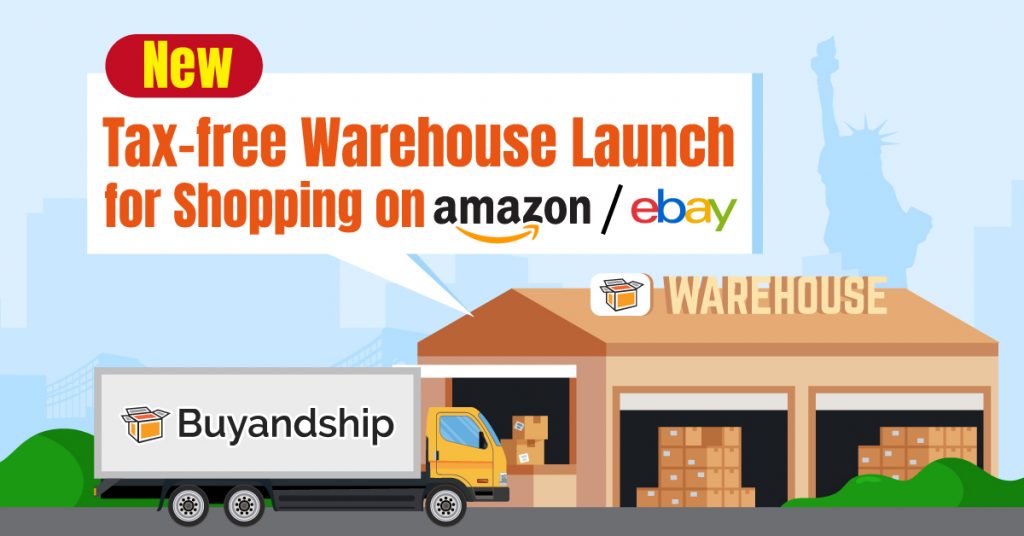 Our new U.S. tax-free warehouse in Portland for your orders on Amazon U.S. and eBay U.S. is officially open now! You can now visit "Member Centre > Warehouses" to obtain the address.
When you make purchase on www.amazon.com / www.ebay.com, you may use this address as your default shipping address. Please also avoid choosing the "Overnight" shipping option in order to enjoy the best international shipping experience.
How to Get the New U.S. Tax-Free Warehouse Address
Step 1: Visit "Member Centre > Warehouses" and click on the tab "Portland, U.S. (Tax-free)"
Step 2: Select "Amazon / eBay Designated Address" to get the information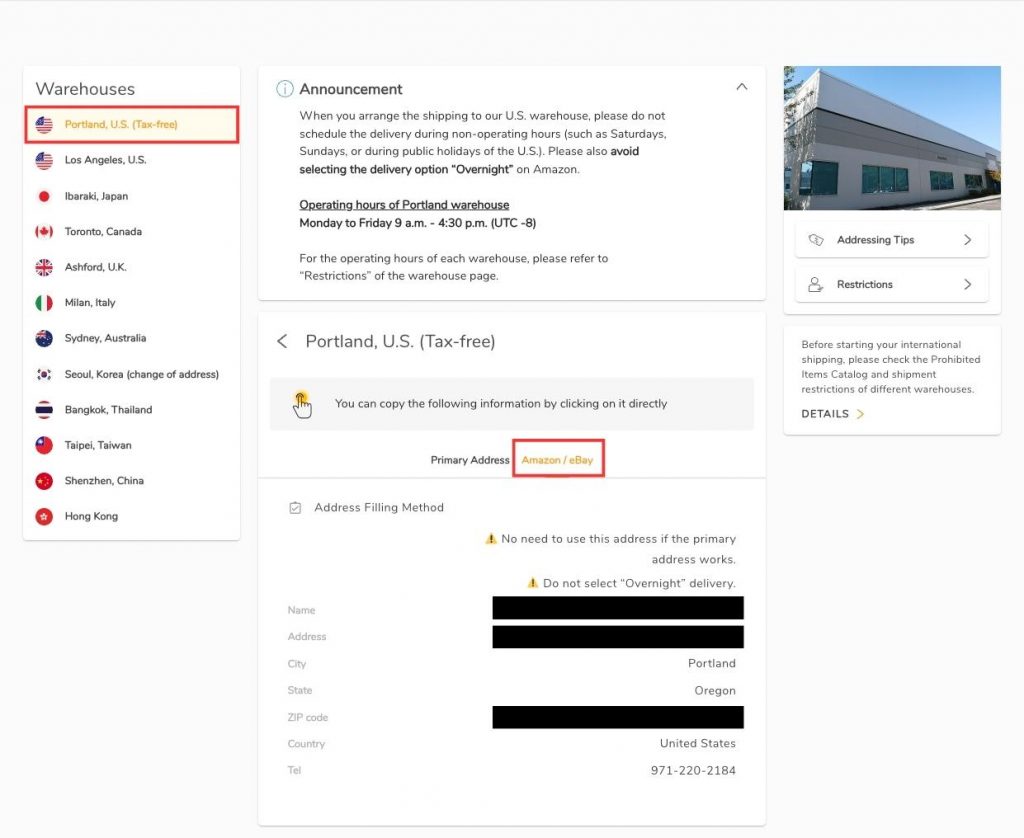 Should you have any questions, please feel free to contact one of our Customer Service Representatives via the live chat. Thank you for choosing Buyandship and we will strive to continue providing the best service to you.